Our Environmental Impact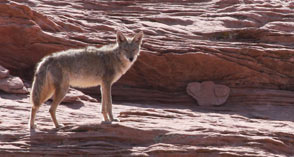 Powerline Patrol believes that protecting the environment is not just your concern; it's ours as well. We will work together to identify any sensitive areas along the patrol route and come up with solutions that best fit your needs. If necessary, all of our inspection equipment can be transferred from the patrol vehicle and carried in on a foot patrol.
All of our inspectors have experience working in environmental sensitive areas including endangered species habitat and archeological sites. They are trained in mitigation measures such as washing the undercarriage of the patrol vehicle before entering sensitive areas to ensure the seeds of non-native plant species are not inadvertently deposited along the ROW.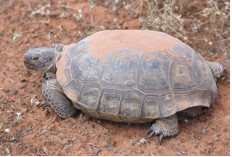 Our concern for the environment extends to our equipment as well. One example is the suspension system of the patrol vehicle, its designed to crawl over obstacles rather then disturb them. In fact, the patrol vehicle exerts only 15psi of ground pressure and that's almost 50% less then a typical rubber tire utility patrol vehicle.